Other Parish News and Updates:
Newly Added:
Bread Filling and Gravy Sale!
Pre-order sales only. Filling is $7.00 for 2 lbs. Gravy is $3.00/container.
Pick-up Sunday, November 21st in the hall, 9:00 to 11:00 A.M.
The filling will not be cooked...you will have to bake.
To order, call 610-262-7654 and leave a message. Leave your name, phone number and your order. Or you can email your order to djyellen@aol.com or stjohnsstiles@aol.com. Payment is due at time of pickup.

Deadline for orders is Nov. 17th.


---

Exposition of the Most Blessed Sacrament for Adoration and Private Prayer will be held every Saturday from 3:15 to 4:15.


---
Past News:
Sign up for Online Giving Today!

We are grateful for your support to St. John the Baptist Church, Whitehall, PA.
Online Giving allows you to make contributions to St. John's without writing checks or worrying about cash donations.

Thank you for your support!
Please click on the following to get started:

Online Giving Portal
Welcome to St. John the Baptist
Roman Catholic Church
A Roman Catholic community faithful to the Church's teachings and centered in the Holy Eucharist bringing the Light of Christ to our families and neighbors.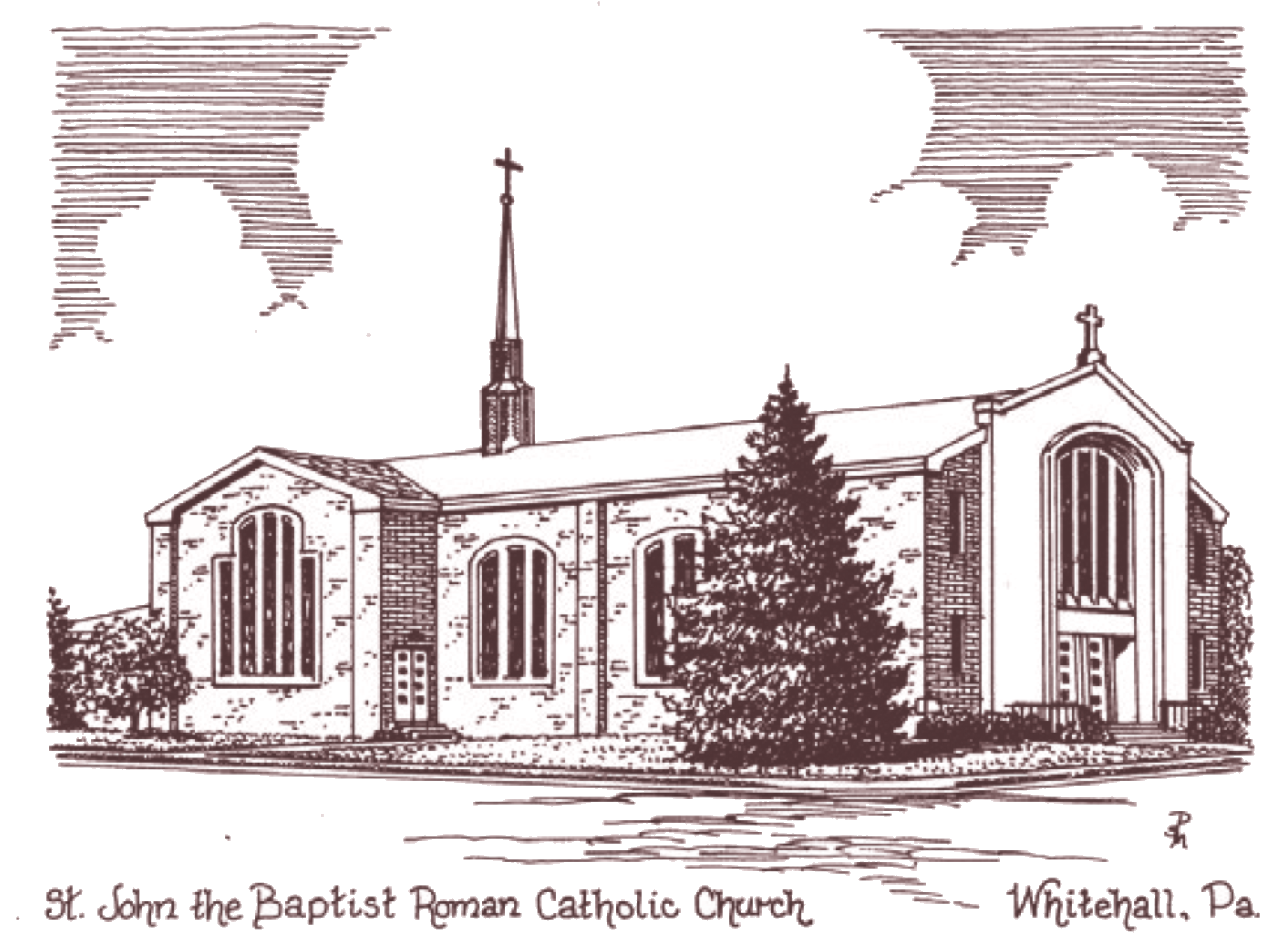 ---
---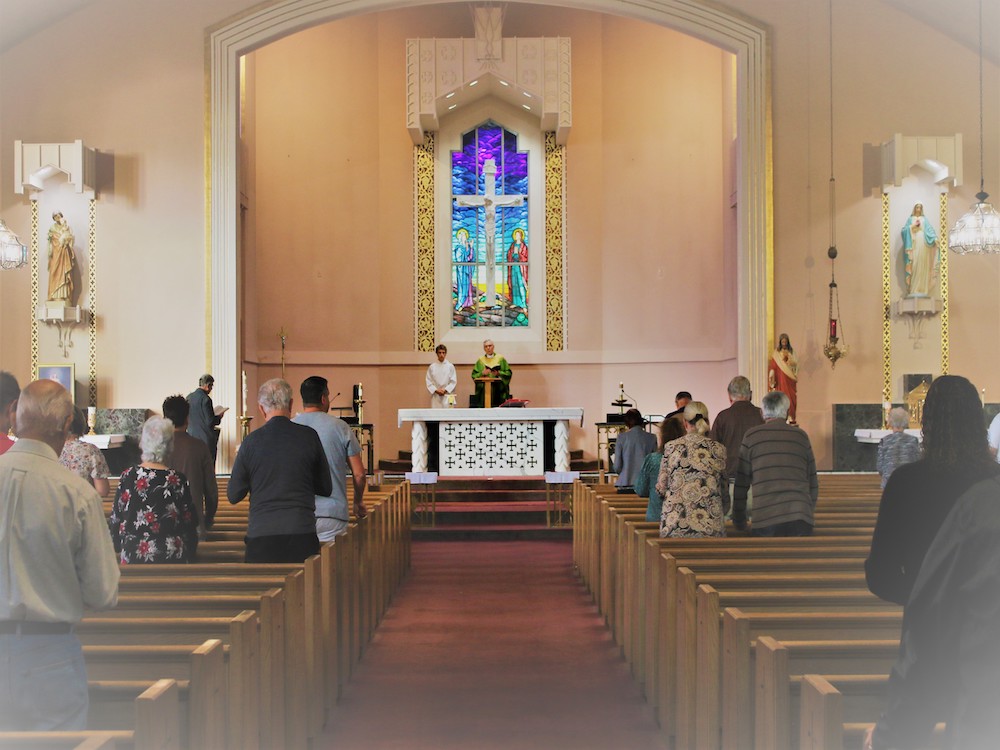 Rectory Office Hours:
Office hours are:
Monday - Thursday 9:00 a.m. to 4:00 p.m.
Closed on Friday

Masks are required for those who are not fully vaccinated.


---
Join Us for Mass:
Mass Schedule:
4:30 PM Vigil Mass on Saturday
8:00 AM and 10:30 AM Mass on Sunday
Confession Schedule:
3:15 PM - 4:00 PM on Saturday
7:30 AM - 7:45 AM on Sunday
Exposition of the Most Blessed Sacrament
for Adoration and Private Prayer:
3:15 PM - 4:15 PM on Saturdays
Daily Schedule:
8:00 AM on Mondays
8:00 AM on Tuesdays
8:00 AM on Fridays
8:00 AM on Saturdays
Holy Day Mass Schedule:
Please see bulletin for more details.
-or- Visit the Liturgical Events Page